TM Real Estate Group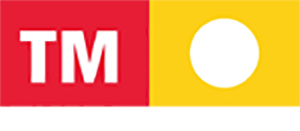 Discover everything about TM Real Estate Groups, its business activities, its developments and the active role it takes in the shaping of the Spanish real estate industry. You can also find us on most of the leading social networks such as Facebook or LinkedIn.
TM Real Estate Group is a Spanish developer founded in 1969, specialising in the construction of large residential developments on the Mediterranean Coast – in Alicante, Murcia, Almeria, Malaga and Mallorca – and also international projects in both Mexico and Brazil.
We benefit from having a complete and professional corporate structure with all the necessary departments needed for the development of new projects – from the initial investment in land with desirable locations to the arrangement of licences; design; construction; sale and hand-over of each property with the assurance and guarantee of a complete after-sales service should it be needed!
Operating from our head office in Torrevieja (Alicante), we also have sales offices in Madrid, Murcia, Albacete, Mallorca, Almería and Alicante. And thanks to our various agreements and partnerships, we are also present in over 16 countries worldwide!