Costa Blanca Region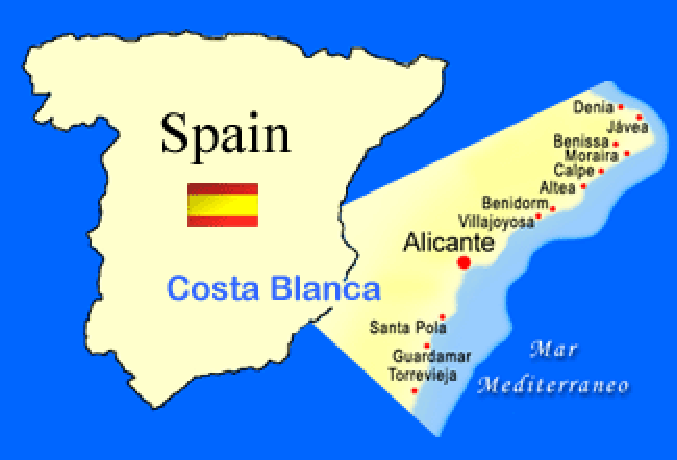 Costa Blanca which translates as 'White Coast' has over 200 kilometres of Mediterranean coastline along the Alicante province of Spain. Its shoreline is on the South-eastern coast. It has a well-developed tourism industry and is also a popular relocation region for British, German and Scandinavians. Well known localities along the Costa Blanca include Alicante, Benidorm, Denia, Guardamar, Orihuela, and Torrevieja. Very accessible from all major airports and within 2 hours of many locations adds to its popularity for tourists and Ex Pats as returning home briefly is always an option.
Spain and the Costa Blanca region has a fascinating history and ancient places of interest it is also has been a fast developing country since the 1960's & 1970's as tourism exploded with 4-6 million tourists each year.
CLIMATE
The climate in Costa Blanca has been very popular with Ex Pats since the 1960/70's mainly due to its long dry summers and short mild winters. Average temperatures peak in the July-Sept period in the 30's with most of the rest of the year in the low to Mid 20's. The winter which is most appealing for those looking to retire from the cold snaps in the UK or Scandinavia only really hit lows of 16-17 degrees. The sun shines for up to 6 hours a day in winter and often 10/12 in summer which makes outdoor living and dining a perfect experience. Rain which is often needed arrives in short bursts which are often heavy but soon disperse. The sea is warm most of the year and pool use has a long season. All the outdoor activities like walking, cycling, ball sports and athletics are perfect outside of peak summer.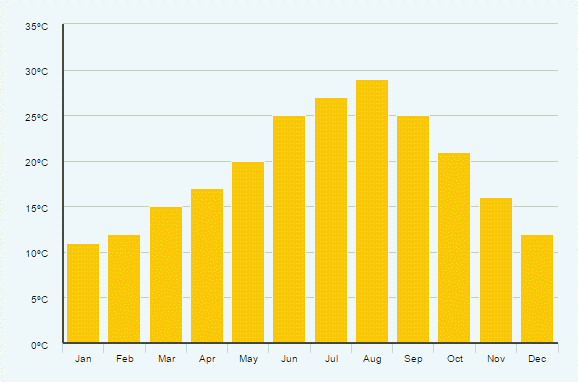 ---
AIRPORTS
The main two airports serving the region of Costa Blanca are. Alicante El Altet Airport For the province of Alicante. Murcia San Javier Airport For the Mar Menor Region For advice on flights to Cyprus please Contact us.
COSTA BLANCA LIFESTYLE
With a diverse community of Ex Pats and locals you can live your life as English or Spanish as you wish, but your integration can be a pleasant experience accommodating your timing as the climate and people welcome you. Depending on where you decide to settle may involve small local urbanizations or quaint villages which can be very localised or very nationality familiar. But al always the choice is yours and there is plenty to choose from. Spending your time living outdoors and maybe learning some basic Spanish will see you accepted by the locals much more freely. The reasons for relocating or holidaying in Spain are not only for the weather but also the relaxed pace of life, atmosphere and great cuisine, if you engage in the local traditions once you have adapted to the changes you will not only feel accepted but feel at home. Although Spanish English is widely spoken. As a long term tourist destination for over sixty years the region has seen a huge popularity in foreign property purchases but with 4-6 million visitors the sales to holiday visitors or investors continues to grow..
---
THINGS TO DO IN COSTA BLANCA
Spanish Resorts have seen some impressive developments and restoration in most parts of the tourist areas with an abundance of sightseeing and historical things to visit either by Hire Car or organised Tour. This includes Museums, Monuments, Churches and Cathedrals, Castles, Architectural buildings, Landmarks and Points of Interest.
Due to the great weather you can explore, nature and its natural parks, beaches and promenades, Zoos and Aquariums, Water and Amusement Parks and all sorts of Outdoor Activities including Boat Tours, Kayaking and Canoeing, Cycling, Paddle boarding, Scuba Diving and Snorkelling. Bowling, go-karting, tennis, horse riding, scuba diving, water skiing, para gliding, golf and fishing and much much more. Nightlife which is experienced by the amazing weather include dining at many beachside and local Taverna's and Restaurants, Comedy Clubs,Jazz Bars, Coffee House and Wine Bars, any amount of casual bars and cafes and for the energetic Nightclubs and Disco's. For the shopping enthusiasts there are number of local markets and craft markets in most areas plus the many local shops and tourist areas.
MEDICAL SPAIN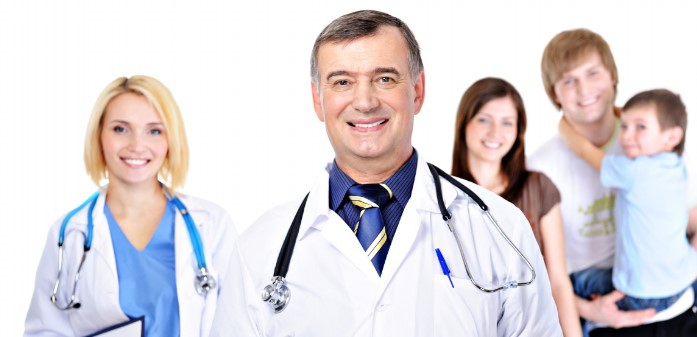 For your health and wellbeing in Costa Blanca you have a choice of private or local, Two hospitals in Torrevieja and Orihuela both 24hr. They will accept your European Health Insurance Card and Insurance Documents. Private Clinics like the Clinica Benidorm have state of the art equipment and are renowned for its excellent patient care.
---
THE PROPERTY MARKET IN COSTA BLANCA, SPAIN
The best way to buy in Spain is to take your time and be educated on your choice of region, area and all the issues to look out for and be aware of, you can download a FREE guide at www.spainbuyingguide.com. The choices and location options are plentiful from duplex apartments, to amazing communal complexes, fantastic detached Villas, fincas and old Spanish style properties. You can budget from as little as €50,000 to infinite amounts but for a good quality Villa you can expect between €150-250,000 and apartment €75,125,000. Take your first steps to buying or relocating by:-
Plan your Budget
Research and visit your planned location areas
Look at legal costs and issues
Planning reduces costs
Do your homework and avoid common mistakes
Make the most of Inspection/viewing trips
Find your best property at the best price
All of the above Luxury in the Sun and its colleagues will help and assist you with, as after decades of experience we can link you to the best developers, vendors and legal advisors. At Luxury in the Sun our portfolio includes some of the most impressive and great value developments and Resale options hand picked by us and our in country affiliate partners.
---
CURRENCY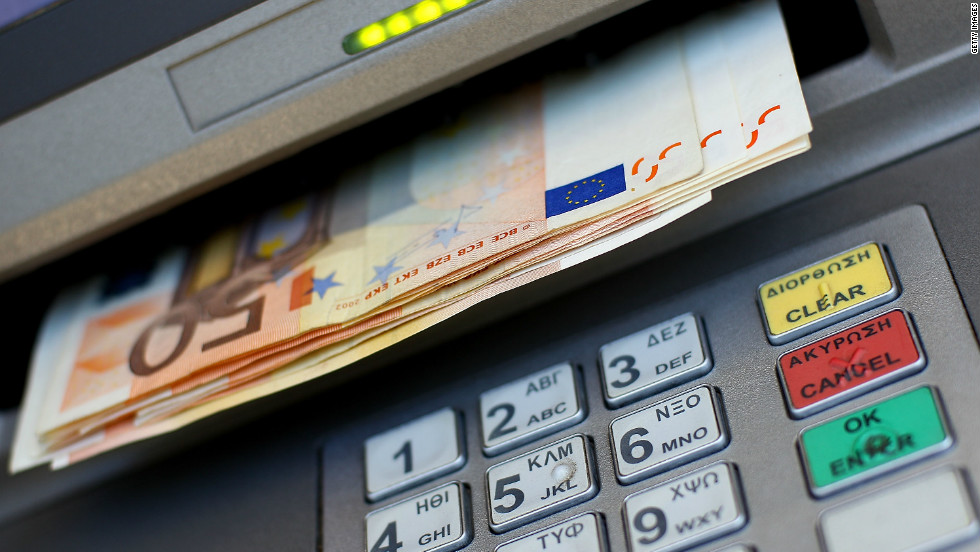 Although the official currency is the Euro, all retailers accept Sterling foreign and of course credit cards.
---
COST OF LIVING

In the Costa Blanca the cost of living is significantly cheaper that the UK with a relaxed way of life. It's also a very healthy place to live and property prices are now very affordable. On average the cost of living compared to the UK depending on where you relocate from is significantly lower 28% in London. Local food products and food produce such as fruit and vegetables and local crafts are generally cheaper.
---
DRIVING
Hire cars are readily available from airports and many locations in major towns and cities. Choices from the smallest hatchback to the largest of 4x4's and sportscars including cabriolet. From as little as £10 per day. Driving is on the right hand side.
---
RENT
Consider the option to rent a property in Costa Blanca before buying or simply for a holiday. We can help provide a lovely selection of villas and apartments in to rent in the Costa Blanca Area.North. If you wish to rent out your property in the Costa Blanca we can advise on the best way to manage yourself or via a management company we trust and work with. We can advise with full information for landlords and tenants in the Costa Blanca area from likely level of rent to advertising and securing lettings and subsequent management of these lettings and the property.