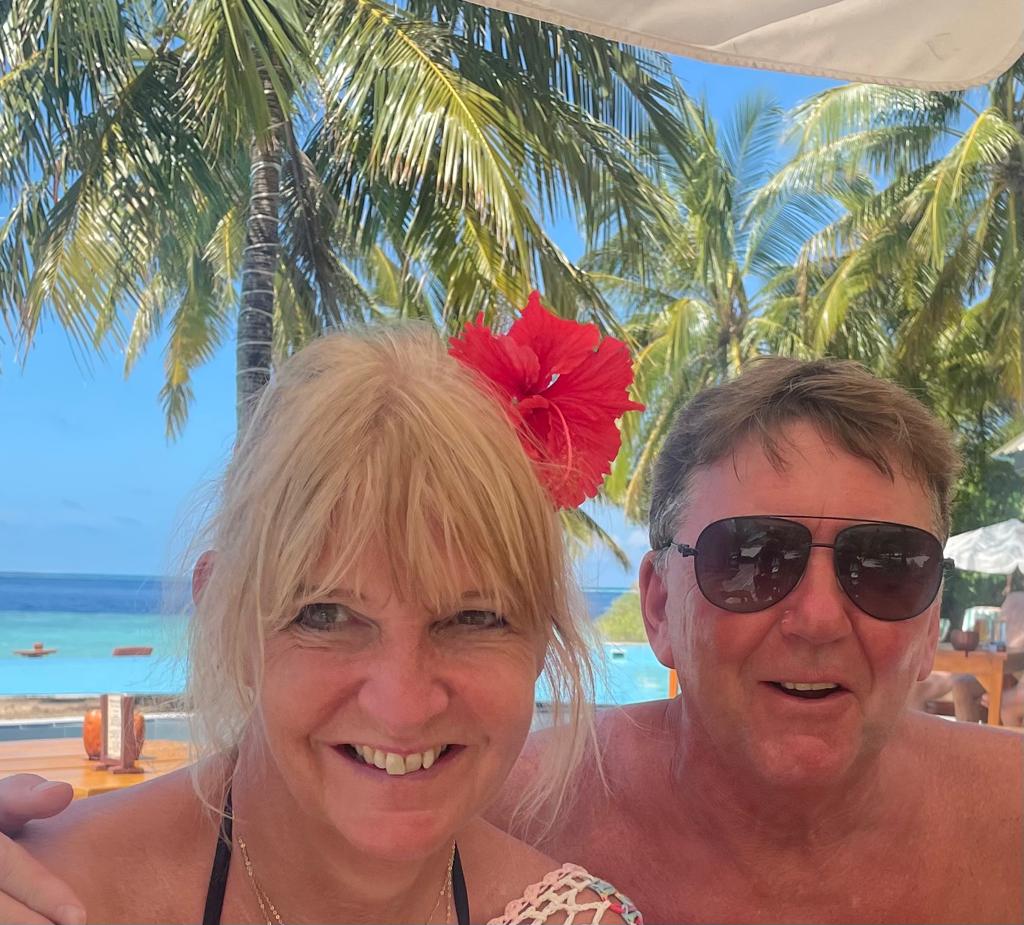 Chris and Karen Ridehalgh
We recently embarked upon a trip to Northern Cyprus, which was arranged with the intent to look at property to purchase for our holiday home. We had little experience of Northern Cyprus and so made contact with Luxury in the Sun. Mark from Luxury in the Sun quickly replied ensuring that all of the necessary arrangements in advance of our trip including travel, accommodation and viewing plans were in place. Once in Cyprus Mark listened attentively to our preferred requirements adjusting viewings to ensure that our preferences were met. He not only showed us property he showed us what our future life could be like in Northern Cyprus. Janicke, his future wife also assisted in this and we had a great time meeting this lovely couple . It was clear from the outset that Mark had a lot of experience and his presence opened many doors for us. Having fallen in love with Northern Cyprus we decided to buy, and again Mark expertly guided us through the buying and legal processes. Mark's assistance exceeded our expectations in terms of support and guidance. He made what could have been a complicated and difficult time, stress free. We cannot praise Mark and Luxury in the Sun enough and would highly recommend them if you are thinking of buying a property. There service was excellent and second to none.

Chris and Karen Ridehalgh
18th May 2022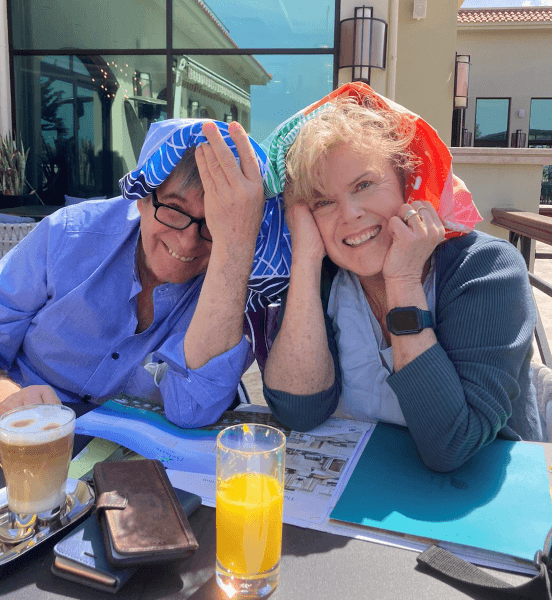 Doris Keller and Marco Fetzer
Excellent! We found Mark and Jannicke through an offer on their homepage, Later, we learned, that we only saw a small part of their offer there. With Mark. we met an absolutely competent, trustworthy partner who offered us an all-inclusive package. We found our dream home and apartment for investment. Mark helps to negotiate and gets the best prices. Staying in their beautiful and spacious guest-appartment with pools was free, we are very happy to have chosen luxury in the sun. The company really takes care of everything, we would like to recommend luxury in the sun to everyone.

Dr. med. Doris Keller and Marco Fetzer - Switzerland
16th March 2022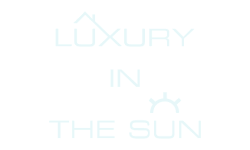 Louise & Simon Hills
Buying an overseas property can be daunting but on meeting the Luxury in the Sun team they instantly alleviated any concerns. They are hugely knowledgeable of the area, took time to show us around in a non pressurised way, gained insight as to what we wanted, took us sightseeing and showed us amazing restaurants/bars to truly get a flavour of North Cyprus and what is has to offer. Both Mark and Janicke (Luxury in the Sun team) have their own properties in NC and could give us first hand advice on buying and rental opportunities. In fact, it's very easy to see why people choose North Cyprus, stunning scenery, unspoilt, beaches aren't busy and everyone is just so friendly. Cost of eating out is inexpensive, beautiful food on offer and you are always made to feel welcome. Using Luxury in the Suns service is free of charge and is definitely the way forward for anyone thinking about purchasing.

We were shown a development called Pine Valley and instantly fell in love with the whole feel of the place, stunning mountain views, close to the sea and as for the workmanship of the properties, second to none. We made the decision instantly that we too wanted to join the Pine Valley family and with Luxury in the Sun's expert help, who negotiated on our behalf, held our hands through the whole purchase, been available instantly to answer any questions we had and now we are the proud owners of a beautiful apartment in North Cyprus, something I never thought we would do but made possible through the team at LITS.

The help doesn't stop once you've purchased, I have been contacting Mark with ad hoc questions and he's always very willing to help point me in the right direction.

The whole feel of Northern Cyprus and Luxury in the Sun is spot on, so much so, that I've joined their team so I too can help future buyers through the process, safe with the knowledge that the team only work with the best developers in the area who have proven track records in the building trade.

I cannot recommend and thank The Luxury in the Sun team enough and would say that even if I wasn't their newest UK agent!

Louise & Simon Hills
1st November 2016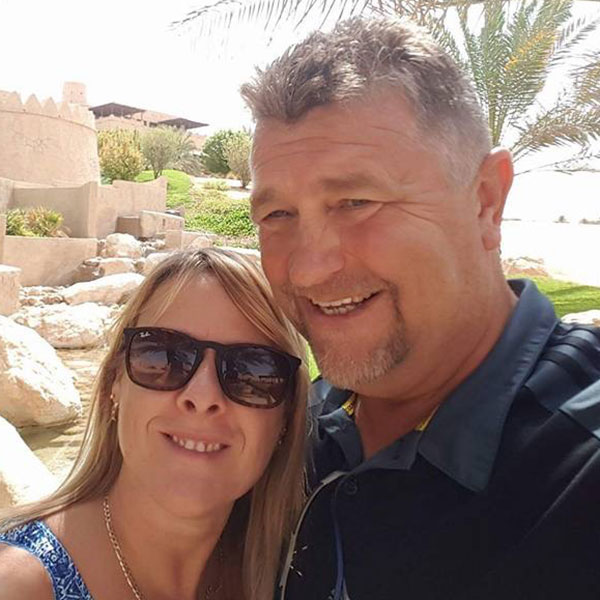 Paul & Karen Spinks
We were first introduced to North Cyprus about 8 years by a friend who had owned a property there for more than 10 years. We fell in love with it immediately and continued to holiday there for every year up until now. We knew that North Cyprus was the country we wanted to retire to and so have been looking for the perfect place for a few years now. We have viewed various properties through different Property Agents, but until now had not found the one that ticked all our boxes, or felt comfortable with the Agent's selling process. We have known Mark for a few years now and he had always known our intentions and what sort of property we were looking for. With this in mind he showed us the property in Pine Valley. It was perfect and we were impressed that he remembered our requirements and found us the ideal property. Mark has guided us through the buying process and has always been on hand to answer any questions we may have, if he cannot answer he will always go out of his way to find it.

Thank you Luxury in the Sun for making our dreams come true.


Karen and Paul Spinks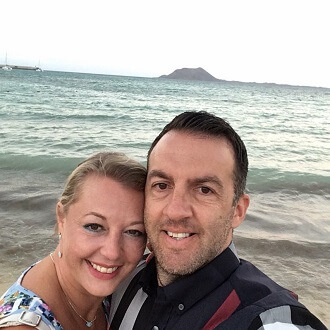 Martin & Julie Burgess
We were recommended to Luxury in the Sun by a family friend and I can honestly say we have no regrets choosing to go with them. Although excited about the prospect of purchasing a Villa in North Cyprus we were also slightly daunted about how the process would proceed. Mark, from Luxury in the Sun was always on hand to answer any questions or concerns we had. He organised everything for us from giving us options of solicitors to meetings with the banks to set up our own accounts. The range of properties Mark showed us within our budget included Off plan, newly built and resales.Once we established which direction to take, Mark catered for our choice. The whole buying process couldn't have been easier and that is solely down to Marks professionalism and passion for his job. In our down time Mark helped us explore the area and this will stand us in good stead for when our new adventure begins.

Thank you Luxury in the Sun

Martin & Julie Burgess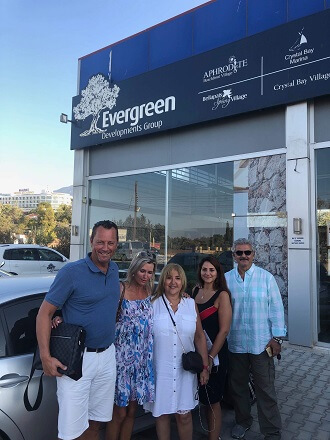 Marwan Nadar Family
The professional courtesy extended by Luxury in the Sun, and their patience and friendly approach in presenting their mixed portfolio of properties was the main key in encouraging us to invest in North Cyprus.
Marwan Nadar-Dubai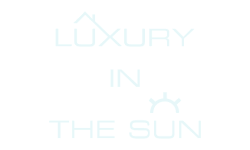 Glenn from Norway
After conversations with many agents we decided on Luxury in the Sun and have no regrets. Our contact had outstanding local knowledge of all the regions and endless helpful contacts for everything you need a s a homewner. We felt absolutely no pressure, and saw properties from all areas to make sure we chose wisely. Even after the purchase they are still so helpful, fixing everything I need! We fully recommend these guys.

Glenn and Family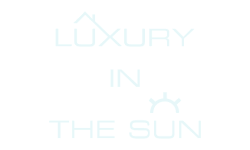 Sølvi and Egil
When a dream comes true ...
Buying a home abroad can be a big challenge if you do not have the right help along the way. From day one when we contacted luxuryinthesun Mark and Jannicke we quickly found that we had made a very good choice of brokers. Their expertise, service, network, professionalism and, not least, customer friendliness made us feel secure in a very neat and legally correct process from day one. We had long dreamed of our own holiday home abroad and North Cyprus stood at the top of our wish list. It only took us a little visit with Mark and Jannicke so we were ready to realize our dream. They had done a wonderful job ahead of the visit with listening to our wishes and needs since we have both children and grandchildren that we want to spend lovely summer days with. North Cyprus has everything we were looking for since we are a family who both enjoy being active with mountain walks, but also enjoying lazy days on the beach and good food experiences. The more we visit North Cyprus, the more often we want to go back ..... Thanks to Mark and Janicke who made every effort to make our dream come true ...
Sincerely Sølvi and Egil
Jason and Vicky
Mark and Laura helped us find a property in Northern Cyprus after looking for some time we came across Luxury in the sun and I messaged mark asking him if he could help us and what we where looking for.Laura was great she showed us several properties and realised what we where looking for pretty quickly..Laura is very knowledgable about everything from the area,property types and the whole buying and selling process.After several days we found the exact place we wanted in a great location and specifically what we wanted.I would very much like to thank them for there help and feel that we would highly recommend Laura ,Mark and Luxury in the sun.I feel that I can contact them about anything related to the property and the area.Five star service from these guys..Thank you.
Jason and Vicky

BASTASLAR Construction
BASTASLAR Construction are a family company and a leader in our sector in Northern Cyprus for 50 years. For us it is important to find the best partners in order to have happy clients all over the world. Luxury in The Sun is an international company we have been working with for several years. The company has highly professional services, they are very transparent and very informative towards their clients. They know and understand their clients needs and take care of them, always giving them the best service possible. What makes Luxury in The Sun stand out is that their professional attention to the customer does not stop once a sale has been completed. They will follow up with the purchaser and assist with all their after-sales needs. Luxury in The Sun makes sure to carry a great portfolio of products by cooperating with the best Developers. They haves successfully grown their brand and extended to several countries. We as Bastaslar are very happy to cooperate with them and wish them more success in 2019.