Central Dubai / Dubai New Build / Key Ready
from
£
211,490
ForSale 50 m2 Area 1Baths 0Beds 1Parking
Total price for this property is starting from £ 211,490
Property Type: studio apartment
One of only 10 remaining Studio apartments in a collection that is designed to reflect a vision to reinvent city life as we know it. We have created residences immersed in lush oases of greenery that offer something more than simple stylish architecture, creating a community for our residents that enhances their lifestyle. It is not merely about a location or design, but an expression of the life that we live and all that we hold dear, as well as a meticulous attention to detail that turns a simple residence into a lifestyle statement.
The apartments collection comprises of 6 mid-rise buildings and 2 high-rise towers with a variety of unit plans to choose from, ranging from spacious studios, 1, 2 and 3 bedroom apartments with viewing decks to spectacular 4 bedroom duplexes.
Dubai is one of the most vibrant and fastest-growing cities in the world. In less than 15 years, Dubai has grown into a global phenomenon, at the centre of which lies the Hartland development. Stretching from the epicentre of Dubai to the Dubai Water Canal, the Dubai Creek and Ras Al Khor Wildlife Sanctuary, our projects range from waterfront mansions to mid-rise city apartments and masterfully planned infrastructure with retail outlets, cafes, restaurants and vast green spaces.
Inspiring lifestyle, comfort and luxury living in every detail, Hartland is an 8 million sq. ft. waterfront community of luxurious apartments, beautiful villas and high-end townhouses. Home to expanses of lush green spaces, world-class amenities and a slew of mouth-watering eateries, retail centres and entertainment facilities, the vibrant development stands proudly at the centre of one of Dubai's most iconic districts, Mohammed Bin Rashid Al Maktoum City.
A stunning collection of 6 mid-rise buildings set amidst vast open spaces and completely immersed in nature, Hartland Greens offer an idyllic mix of quiet green landscapes infused with the charms of the city life.
Every inch of Hartland Greens is designed and executed with utmost care and the highest attention to detail, perfectly reflecting the signature quality with impeccable finishing for a unique lifestyle.
Considered as a boulevard of luxury living, the residential project is located in close proximity to some of the Estate's most exciting districts and home to a selection of exclusive boutiques. Hartland Greens also overlooks some of Dubai's most beautiful landscapes and is mere minutes away from the Dubai Canal walkway, the Metro line and Ras Al Khor main road.
With 8 floors and a selection of different layouts to choose from, Hartland Greens' units are suitable for luxury-loving residents with various lifestyles. Perfected with impeccable interiors and lush exteriors, the apartments and duplexes combine a much-needed modernity with the beautiful serenity and harmony offered by the location.
Minimum internal area 50m2 (other sizes available)
Living Room - Naturally-lit and designed for your comfort and convenience, your living room will become the background to your family album as you celebrate every milestone with your loved ones in the comfort of your own home.
Bathroom - With warm hues and hushed tones, spend every evening relishing in the comfort of your very own spa-like bathroom.
Kitchen - Designed for optimal use and a practical housing experience, our kitchens will turn cooking into your new favourite hobby, because the chef in you deserves to come out and play every once in a while.
HARTLAND COVERS ALL MAJOR KEY INVESTMENT CHOICES
Hartland is an integrated premium mixed-use development surrounded by 567 Acres of lush greenery and abundant parks. Comprising 8 Million sq.ft. The development is ideal for families, Lifestyle and private community living. 3KM from the Dubai Mall and Burjkhalifa.
Family oriented community- Necessity for family living
Community living (Amphitheatre, Club House, numerous parks.. etc)
30% Forest Park and open green space (8,000 trees planted)
Centrally located, in the heart of Dubai. Easy proximity to all the major roads in Dubai
2 International Schools (Fully functional) walking distance from the villas- "North London Collegiate School" and "Hartland International School"
1.8km Dubai water canal Board walk
500 meters to Meydan Marina/Meydan Mall
Water Front Living
Retail & Hotels
Community Park
2 minutes to Dubai Canal
Commute consideration- Ease of commute, Metro & Water Taxi
Living near Iconic location
• 1, 2, 3, 4 bedroom apartments ranging from 739 – 2,964 sq. ft.
• 24-floor tower perched on a two level podium enabling unobstructed views from all floors
• Taking greens to di­erent heights with Sky Gardens on levels 10, 13, 14, 17 and 18
• Unobstructed views of Downtown Dubai, Dubai Canal, Dubai Creek, Ras Al Khor Wildlife Sanctuary and Meydan Racecourse
• Provision for home automation
Pricing from 211,000GBP to 3,732,000GBP
All properties include the following benefits and discounts:
! Furniture Voucher worth 1% of the property value !
! Discount of up to 30% off a choice of 2 International Schools in the Hartland Project !
! Mortgage option for key-ready AND off-plan properties !
FACTS ABOUT OUR DUBAI PROJECTS- We have zero compromise in our projects all across Dubai.
SIGNATURE QUALITY IS THE MOST IMPORTANT SALES FACTOR OF OUR PROPERTIES. CRAFTMANSHIP : DNA of Craftmanship is all about Precision. It all adds up to below factors. • Highest attention to details displays - 100% Quality Homes.
• Snagging process : properties are delivered with 0% defects and verified at multiple stages.
• Appliances are fitted to the highest precision.
• All expertise creates an everlasting quality to building life cycle.
• Passion to deliver excellence is showcased in every minor detail of projects and community.
• FINISHING : Highest quality finishing throughout the projects
• HALLWAY : 5 Star hotel standards
• FLOOR & WALL TILES : Porcelain classy look & highest quality No Paint – No Ceramic Tiles
• FLOORING : 4 layers of flooring isolation (70% Noise Reduction) and waterproof flooring
• DOORS : Height - 8 feet standards | Wide thick wood providing high quality and noise reduction
• Market standards - (All doors though out the project has same specification)
• CEILINGS : Above average height – Panel Ceilings ( Reflecting luxury feel )
• HEIGHTS REFLECTING LUXURY : Entrance : height 2.7 meters Kitchen & powder rooms : 2.5 meters Living area : 2.9 meters
• SANITARY FITTINGS : Highest quality products & materials – Pressure fittings Long lasting (Avoids unwanted noise and leakages)
• CEILING LIGHTS : Concealed LED lights & spot lights
• SOUND PROOFING : Maximum sound control in balcony, doors and windows
• WINDOW HEIGHTS : 2-meter height allowing sunshine to provide natural day light
• WALL THICKNESS : 200 – 250 mm to provide highest privacy
• SMART SYSTEM : An automated control system providing luxury experience
• AIR CONDITIONING : ZERO noise, Highest efficiency and finest quality products
• LIGHTS : LED warm lights conserving energy with smooth feel
• KITCHEN : Feather touch - door closings with natural feel colors and efficient space
• VENTILATION SYSTEM : One of the most efficient ventilation systems
• APPLIANCES : Fully equipped kitchen with highest quality products
• SWITCHES : Switches positioning within your hand reach in bedrooms providing 5 Star hotel experience
• CLOSETS : Fine wood with outstanding finishes with feather touch and feel
Terrace
New
Central location
Elevator
Panoramic view
Landscape gardens
Great rental potential
Close to Facilities
Communal swimming pool
Built-in wardrobes
24 Hour Security
Click here to read buying process for this property.
Contact Your Agent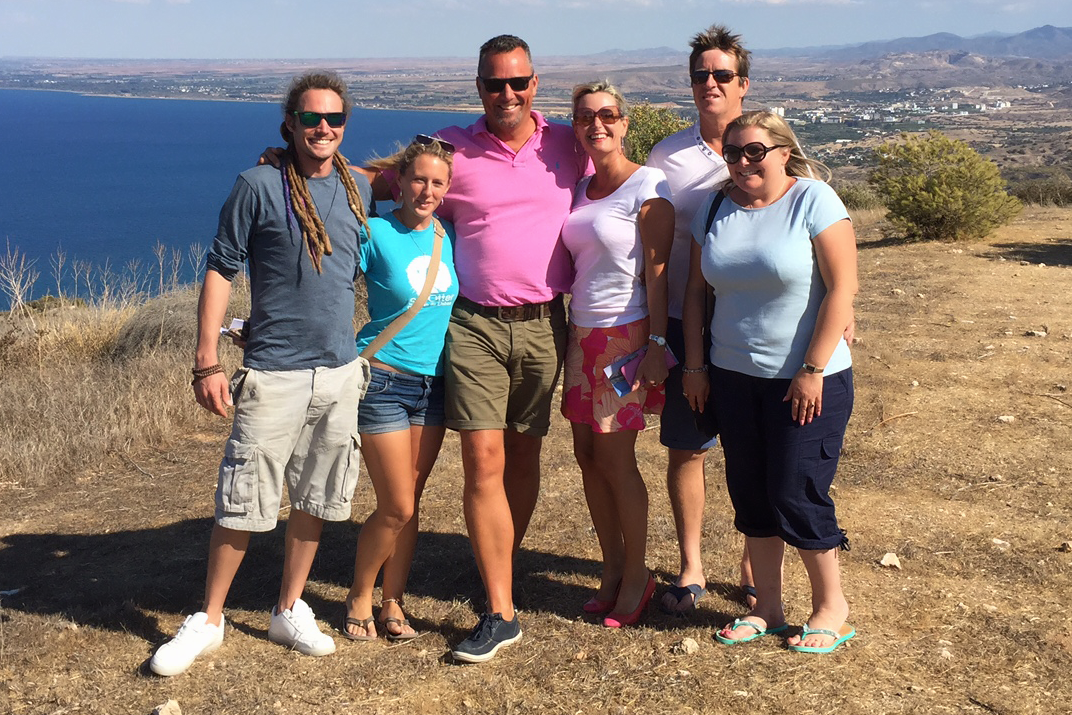 As property owners in North Cyprus and Spain with links to UK and Norway We offer sound professional advise with a personal touch in conjunction with the carefully selected developers and property professionals in Spain and North Cyprus...