3 or 4 bedroom villa in in the Heart of Bellapais Mountains near Kyrenia

Reference No #25
Bellapais / Kyrenia Under construction
from
£
135,000
ForSale 155 m2 Area 3Baths 4Beds 0Parking
Total price for this property is starting from £ 135,000
Property Type: house
Bellapais SpringVillage - live in the lap of luxury in the heart of nature.
Bellapais Spring Village offers you the chance to own anaffordable Pre-74 Turkish Title North Cyprus property in one of the mostsought-after residential areas of Northern Cyprus.
This is the last remaining completed unit at this price.
Pre-74 Title Deed- Your Peace of Mind. Bellapais Spring Village is built on land that was ownedby Turkish Cypriots prior to 1974. When you buy this property, you are assuredof an internationally recognised freehold title deed. The title deed guaranteesyou free ownership of the land. Furthermore, as there is an ever-increasingdemand for such title deed properties, and a very small supply, your purchaseis always regarded as a very sound investment.
The Location
The charming historic village of Bellapais nestles on themountainside overlooking Kyrenia and the Mediterranean. Made famous by authorLawrence Durrell, author of "Bitter Lemons of Cyprus", the beautifullypreserved medieval Bellapais Abbey dominates the skyline and is floodlit atnight. Wander along the quaint winding streets to discover restaurants, cafesand craft shops -- with the Abbey theatre offering the well-known annualInternational Classical Music Concert, as well as a full programme of ongoingtheatre and concert entertainment. Bellapais is conveniently located just 10minutes from Kyrenia's Old Harbour and City Center, 5 minutes from the beach,and minutes from the shops and other attractions in Bellapais.
The Development - Ashort drive along the mountain side from Bellapais, Bellapais Spring Village isa stunning development of semi and link--detached villas. The shape of the development mirrors theoriginal spring which trickles from Bellapais Abbey, through the spring valley,and then on down to the sea. The development is nestled in a private valley -full of carob and decades-old olive trees, as well as a plethora of succulentsmelling wild herbs such as sage and lavender.
Each property offers stunning mountain and sea views, withthe large roof-top viewing terraces a particularly unique feature. Eachresident will have access to communal swimming pool facilities and children'spool , as well as the many walking and biking trails in the area, including oneleading directly to the abbey.
The Villas
Bellapais Spring Village consists of link and semi-detachedvillas of 155. Each villa has 3 largebedrooms, the master bedroom conveniently located on the ground floor with anensuite bathroom, and two guest rooms on the mezzanine floor with a largefamily bathroom & ensuite. The mezzanine floor can be closed to offer a 4thbedroom.
Each property has a large roof top terrace, with highquality ceramic finish, providing the perfect place to dine, sunbathe or relaxin the naturally peaceful surroundings. Do not miss an opportunity to become anowner of one of these beautiful exclusive homes for sale in North Cyprus.
Payment plan:
50%deposit
You can purchase this property with aminimum deposit of 50% of the price of the property and spread the remainingbalance over a period of up to 10 years.
This is a non status loan with no creditchecks, secured on your property. For more details please contact us to discussyour budget.
Amenities are not ready for this property yet!
Click here to read buying process for this property.
Contact Your Agent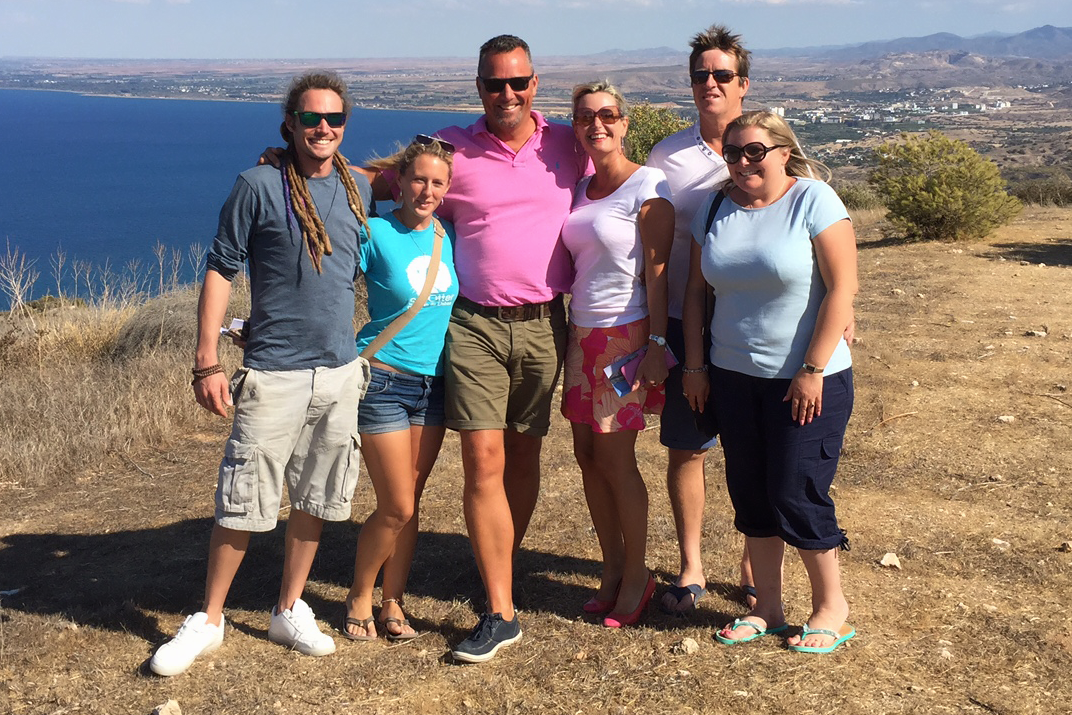 As property owners in North Cyprus and Spain with links to UK and Norway We offer sound professional advise with a personal touch in conjunction with the carefully selected developers and property professionals in Spain and North Cyprus...